I'm planning due to space and health constraints a micro layout on a 3' x 3'6" board. The layout I've come up with is this: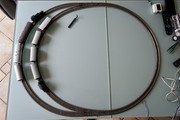 It's similar to a n gauge layout called "Littleton Curve". Littleton Curve uses the single track section as a scenic section and the double track section a a "fiddle yard". I'm thinking reversing this so the double track half the layout is a railway station and the single track is just somewhere for the trains to run. Only the station area would be scenic.
The setting would be 1950's Bavaria where the old Royal Bavarian Railways stock is still running 50 or so years after it was built.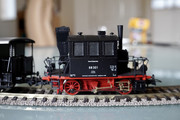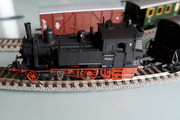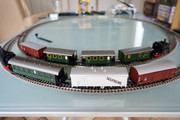 Any thoughts or comments would be very welcome.