Hi guys
Been having a tidy up and found I've got 10 left hand points (R8072), 16 right hand points (R8073) and 2 Y points.
I'd forgotten I still had them. I've gone on to peco streamline now so are surplus to my requirements.
They have been used so not really worth anything but too good to chuck in the bin, so if anybody wants them F.O.C. Let me know. All I ask is you stick a fiver in a charity tin at the end of the bar next time you go for a pint. Please note they have been used and some still have ballast on the and may require new fish plates.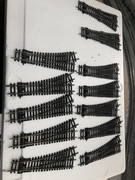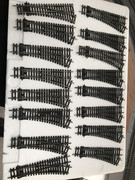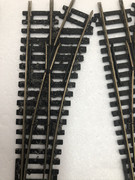 Their is a tread on here about 2 nd hand track, admin, feel free to move this there if you think more appropriate.