Try this one.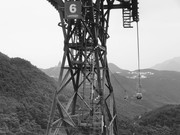 Posts: 4046
Joined: Thu Oct 04, 2018 5:51 pm
Location: HAZLEMERE, BUCKS.
Contact:
On a cable car
Nurse, the screens!
Correct Dee Jay.
It was the Buddha that gave it away.
Yes, without it would of been difficult. Any more anyone ?
Glencairn
To the world you are someone. To someone you are the world
I Cannot Afford the Luxury of a Negative Thought.
Ironbridge or Beamish museums. ?
Users browsing this forum: No registered users and 6 guests